Happy one-month until Christmas... for some.
I just got a confirmation from Internet sales manager Benjamin Marshall that Genesis of Santa Rosa in California is scheduled to receive their first GV80 tomorrow!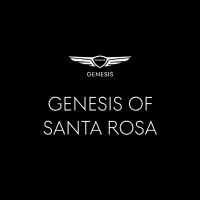 When you enter our beautiful Santa Rosa Genesis dealership, you'll be treated to our outstanding customer service. We look forward to serving you.

www.genesisofsantarosa.com
Apparently it's for the dealership, not a customer, but he suspects more will be arriving soon.