Spy photos in South Korea have popped up showing a GV60 prototype charging next to the upcoming Hyundai Ioniq 6.
As you can see there's a lot of similarities between the two cars. The GV60 is on the right and the Ioniq 6 is on the left.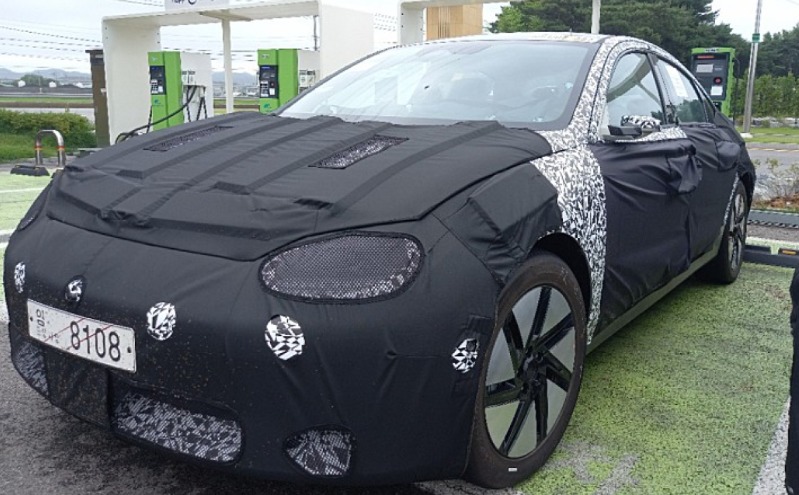 The Hyundai IONIQ 6 continues its development on public roads and that make it possible to have new pictures once a week. This time ...

thekoreancarblog.com