Another comparison here that also shows how great the GV80 is for its price.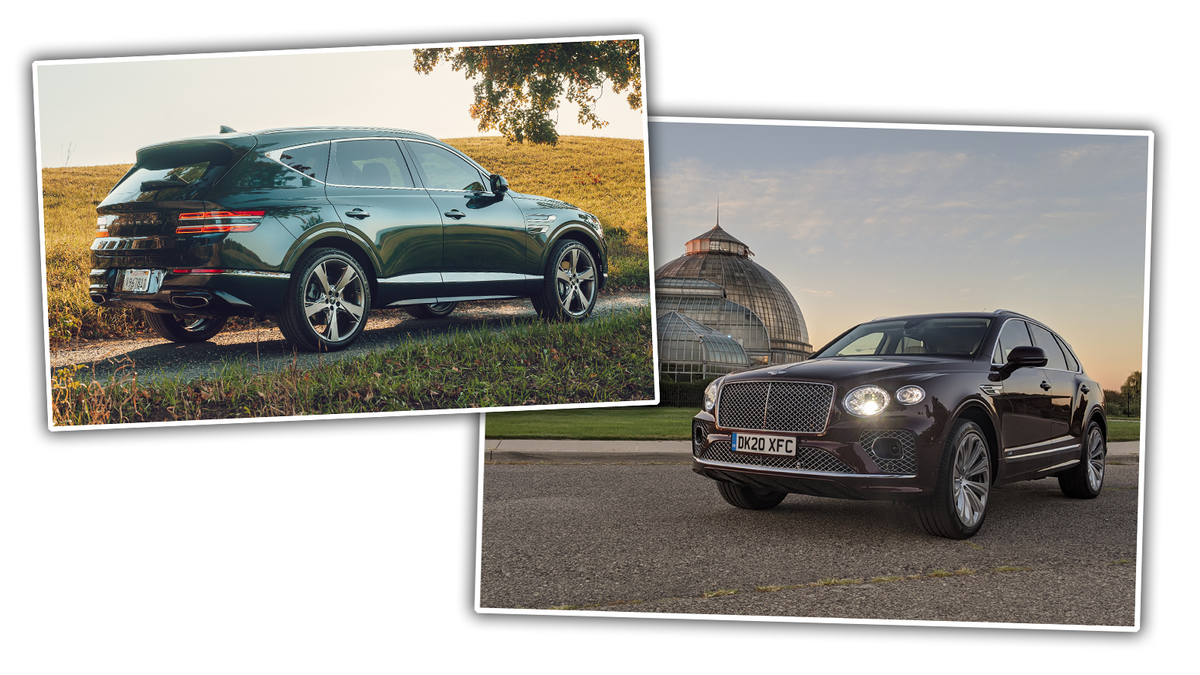 I am not a fancy mom, or any kind of mom, really. I more self-identify as a childless dirtbag blogger, even more so these days thanks to my lax COVID-19 lockdowns dress code. But over the summer and fall I got to drive two of the fanciest of SUVs on the market, vehicles on opposite ends of the...

jalopnik.com
Verdict:
I didn't expect to love the Genesis GV80 this much, but it's a great car for a great price. That comes with the caveat that no one knows what a GV80 is yet, not really anyway, but everyone knows a Bentley when a one shows up.
Luxury products signal to your fellow money-havers just what kind of rich you are, and the Bentley is a wonderful, widely-known SUV with a big beautiful B screaming on the front. It communicates a clear message to the world, and to its owner, of taste and refinement. The Bentayga begs you to make it your own in any way you can imagine.
Both SUVs are good, but take entirely different approaches to luxury. If you value investing in an SUV that looks great and is nice to drive, you won't be interested in shelling for the opulence the Bentley has to offer. Having money and making these decisions seems stressful. I'm gonna stick with something more in my stars, like the Nissan Rogue instead.