Discussion Starter
·
#1
·
If you're patiently waiting for your GV80, production for US models starts next week.
"The Genesis GV 80's exports to North America have come into view. With GV 80 exports being produced next week, it is noteworthy whether the Genesis brand could lead to a rebound in US earnings.
According to the industry on the 11th, Hyundai Motor Company will start making the Genesis GV 80 export volume at the 2nd Ulsan factory on the 14th . The production volume is about 2000 units per month. Most of these go to North America. As production begins in earnest, shipments of GV 80 are expected in the US from fall ."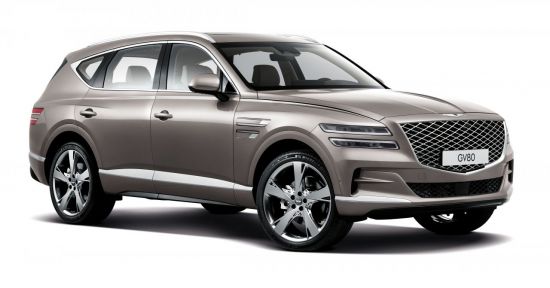 [아시아경제 김지희 기자] 제네시스 GV80의 북미 수출이 가시권에 들어왔다. GV80 수출 물량이 다음 주부터 생산되면서 제네시스 브랜드의 미국 실적 반등을 이끌 수 있을지 주목된다. 11일 업계에 따르면 현대차는
n.news.naver.com