Would you be interested in the GV70 if it were a rear wheel drive platform with the option of a AWD driveline? I would, but would want a e-locker rear diff.
How about a EV70 without any ICE components at all? This vehicle's styling with a dual motor AWD, or single motor front wheel drive would be an interesting alternative to the offering we now have and without a doubt it would make for the best looking EV among the other EV offerings. You know an all electric model is coming sooner or later, when is the only question.
Personally I wouldn't be interested in a RWD because I need as much traction as I can for the winter. As for the electric one, Genesis is currently working on one now. I'm curious to see what they come up with but it would come down to the price and range for me to consider getting one.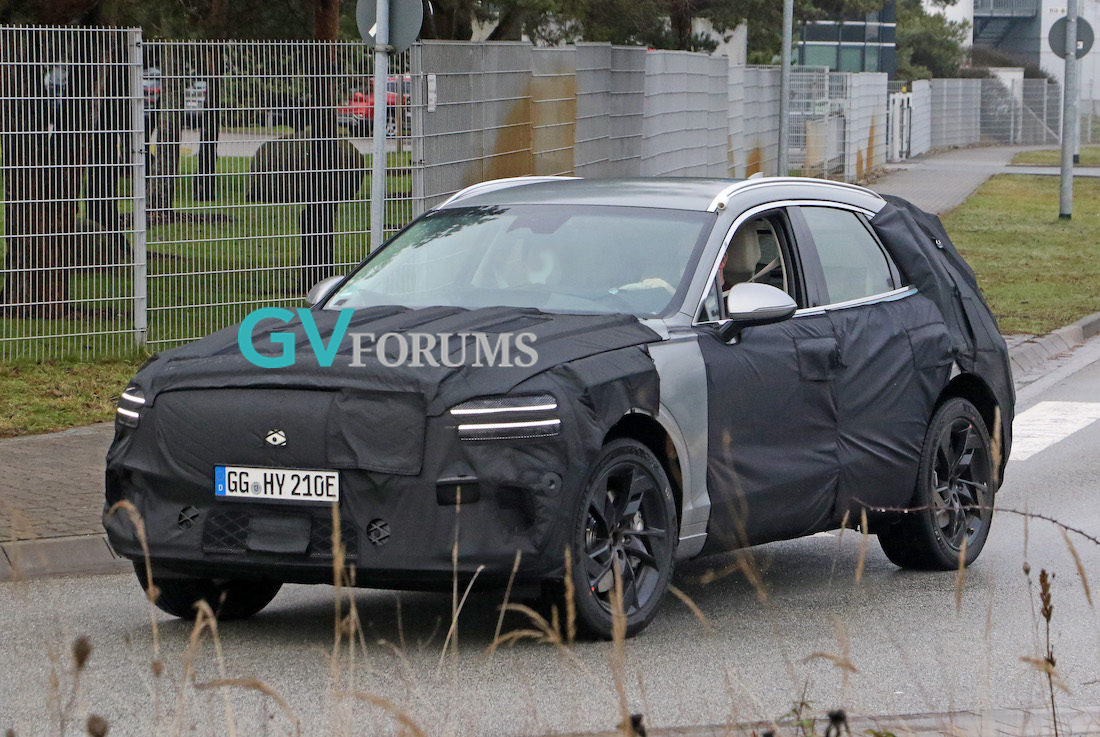 A prototype of the electric Genesis GV70e was seen testing near the Hyundai Test Center in Germany! Genesis appears to be skipping hybrids and going straight to EVs with the GV70e along with the G80e sedan. On the GV70e it's sporting a closed grille, similar to the G80e prototypes along with...

www.gvforums.com
The electric GV70e has been spotted testing in South Korea. Here's the caption to the post (translated to english by google): Sometimes I see camouflaged vehicles on my way to work. I was so accustomed to this situation that I didn't care much, but the car above was a GV70 camouflage...

www.gvforums.com